Access Control
Access Control Systems Dublin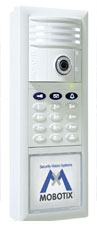 Keep in contact with your premises visitors with Merrions audio video access control systems in Dublin & Ireland.
Audio intercom systems can be wired or wire free, from one handset to 500 handsets.
Audio Video intercom systems can have a colour or monochrome handset, with the usual features such as 3.5" TFT screen, adjustable tilt mechanism, hands free feature, backlit buttons and door-release buttons.
Door Entry Systems
Our door entry systems control range, standalone or networked, will protect
key areas of your premises with an option to record individual
access events.
The benefits of access control within your premises are:
Protects company property and personnel
Allows easy movement of staff throughout restricted areas
Time and attendance records of staff may be recorded and exported to payroll packages
Release all doors in the event of a fire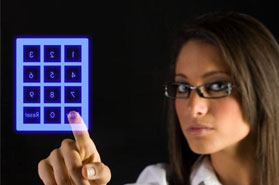 Biometric Entry Systems

Merrion Security Biometric devices transmit data in Clock and Data or Wiegand format. Merrion systems are very popular because of their ease of integration with current networked access control systems. Readers include finger print, palm/hand, face, retina (eye) technology.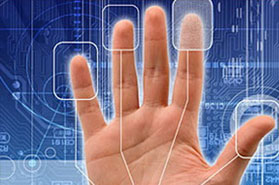 Lock and Safe

Our specialist Locksmith installs Electronic Maglocks, Abloy Locks, Electric Releases and Cylinder Systems.
Merrion Security can provide electric locking systems for any door type and also a complete fire and security safe range, for a domestic, commercial and financial premises.