News
News
SEPTEMBER NEWS 2019
Knowing how to prevent fires at your small business is invaluable. Here's a list of 20 tips to help you do just that with Merrion Security……….READ MORE
JANUARY NEWS 2019
We at Merrion Security are pleased to announce that Phoenix Alarms is now part of the Merrion Security Family! A business operating for over 25 years and managed by Colm Mc Cabe share many good qualities regarding service, quality of installation and quick reactive calls makes this acquisition a very good way to move forward into 2019.​
DECEMBER NEWS 2018
Merrion Security would like to wish all a Merry Christmas and a Happy New Year, we will be closed at 5pm on the 21st December and open in the new year on the 2nd January at 9am
AUGUST NEWS 2018
Merrion Security would like to welcome our new Life Safety Systems Engineer, James Aherne. James will be supporting the installation and service teams regarding fire alarms and emergency lighting systems. His experience will bring more strength to our already experienced teams. Welcome, James from all at the Datapower Ltd Group.
MAY NEWS 2018
Merrion Security is now a Datapower Ltd company and our office have moved to Ashfield House, Brookvale, Rathfarnham. A great move for the company to grow and provide the service to new clients that others have experienced over the past 35 years. All staff are operating from the new office and a new fleet of vans will be driving past your door soon! ??
FEB NEWS 2018
The Benefits of Having a Monitored Alarm System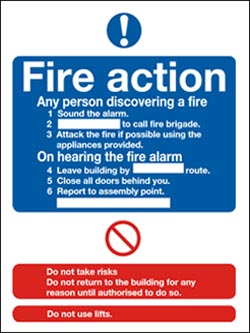 JULY NEWS 2017
Fire Services Act of 1981
Under the Fire Services Act of 1981, fire authorities may service a fire safety notice on the owner or occupier of any building which appears to be unsafe.
The fire authorities of each county carry out three duties under the fire and building control section;
Fire prevention is the monitoring and regulatory role relating to inspection and recommendations of existing and proposed buildings, processing fire safety certificates under the building control act.
Post 1997, each building has a fire safety certificate that shows the relevant fire alarm system category and any other fire or emergency lighting recommendations.
Operational Service relates to the fire authority responding quickly and efficiently to fires and other emergencies throughout the county
Building Control relates to the processing and reception of commencement notices and maintaining a register of these in compliance with the building control regulations. This section also inspects up to 15% of new works.
At least 26 residential buildings in Ireland have been served with fire safety notices so far this year in 2017.
Problems with fire detection systems, fire alarms, emergency lighting and smoke ventialtion were the main reasons for fire safety notices, along with perople using commercial properties for residential use.
Please click on the link for more information – https://www.rte.ie/news/ireland/2017/0703/887296-fire-safety-notices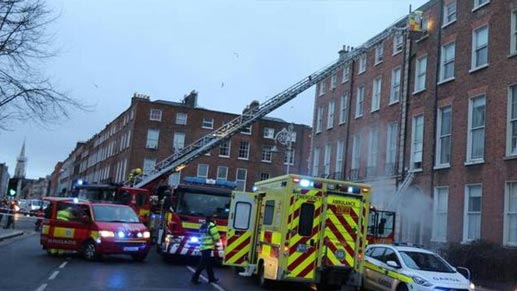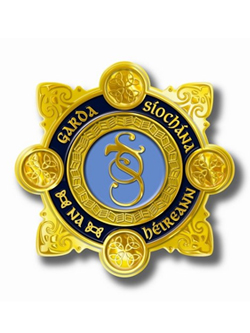 JUNE NEWS 2017
Green Fingers Burglary Prevention !
Over the summer months crime is at an increase, and according to the An Garda Siochana, between June to August, one in every four break-ins involve an unsecured door or window.
Statistics show that break-ins are most likely to occur between midnight and 4am and between noon and 3pm.
Popular theft is gardening equipment, tools and bikes during the summer months
An Garda Siochana released new figures showing:
Theft of gardening equipment rose by 23% in summer last year compared to winter, with € 191,522 worth of equipment taken
€ 32,100 worth of ride-on mowers was stolen last summer, compared to € 18,000 worth in winter
The value of bicycles stolen in summer 2016 was € 278,339, compared to € 226,342 in winter
Sports equipment is also a greater target in summer – € 36,620 went missing last summer in contrast to € 22,221 in winter
As well as securing doors and windows with security alarms and locks, planting prickly plants can deter thieves.
Defensive Planting is known as prickly hedges planted around a boundary of a home or underneath a window, which provides an extra layer of security.
Mahonia, Purple Berberis, Ulex Europeans, Golden Bamboo, Firethorn and Shrub Roses are among 16 plants recommended by An Garda Siochana as barriers that help put off thieves entering a property.
Adams, who wore a mask, and Wallace, who had a hoodie drawn tight around his face, then tipped a second kettle of boiling water over Mrs Buswell, 64, and said they knew there was more money.

http://www.thejournal.ie/summer-burglaries-3420359-Jun2017/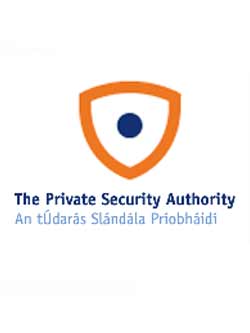 MAY NEWS 2017
INFORMATION NOTE ON LOCKSMITHS
The Private Security Authority (PSA), an independent statutory body under the aegis of the Dept. of Justice and Equality have responsibility for licensing and regulating the private security industry.
From 1st February 2017, contractors providing security services as a locksmith will require a PSA licence.
What is not licensable?
The installation of locks or locking mechanisms that constitute a component of an access control system.
Qualified carpenter who installs a mechanical locking device as part of the installation of a door, provided that the door does not proceed access to safes or strong rooms
Any work on locking mechanisms in doors and windows by a person whose sole or main occupation is the installation of windows and doors.
Any work on locking mechanisms in safes by a safe supplier or installer, provided the work is undertaken by a safe supplier or installer of the safe and the work is carried out within the warranty period agreed.
A person who solely supplies locking devices whether on its own or as part of a fitting but does not install, service or repair.
Person who copies keys for locking devices using a machine where the keys are duplicated from an existing key but not for a safe, strong room or other restricted keys.
Person who copies coded keys which do not require a key registration card or similar to obtain a code and which for used for locking post boxes, lockers and other devices
Person who is recognised by a motor vehicle manufacturer or distributor as a person authorised to service motor vehicles and their locking mechanisms.
Please click on the link for more information – PSA PDF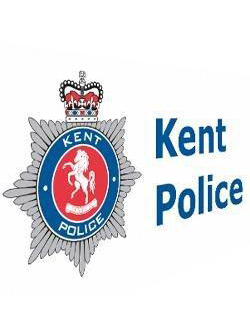 APRIL NEWS 2017
'Barbaric' burglars flew to Dubai after torturing victims
The pair threatened to cut off a man's ears and his wife's fingers before making off with around £50,000, a court heard.
05:14, UK, Saturday 01 April 2017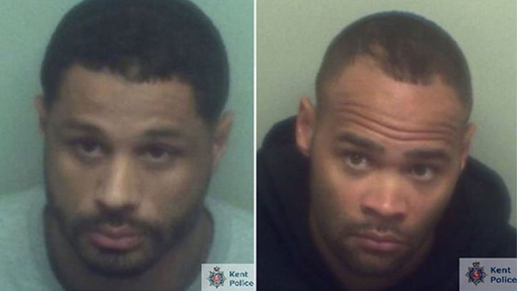 A husband and wife were tied up by burglars who poured boiling water over their heads and threatened to chop off his ears and her fingers, a court has heard.
Kacey Adams, 34, and Daniel Wallace, 33, made off with around £50,000 in the raid on a bungalow in Halstead, Kent in April 2016.
They were arrested as they flew back from Dubai the following month and their luggage was found to contain more than £18,000 of luxury goods.
Before the attack, victim Janis Buswell was knitting clothes for her expected great-grandchild and husband John was watching a boxing match on TV.
Adams and Wallace tied them up and tortured them for two hours, demanding to know the codes for their safes, Chelmsford Crown Court was told.
They tipped a kettle of boiling water over Mrs Buswell's head, which made her husband so angry he broke free from his cable ties, the court heard.
The men, wearing all black, threatened him with a knife, and he took them to a bathroom safe containing £3,000-£5,000.
Adams, who wore a mask, and Wallace, who had a hoodie drawn tight around his face, then tipped a second kettle of boiling water over Mrs Buswell, 64, and said they knew there was more money.
"She was screaming in terrible pain," said prosecutor Tracy Ayling QC
Mr Buswell, 66, took the men to a second safe, hidden under the floor, which contained around £40,000.
Their ordeal continued as the men tipped boiling water over his head, threatened to chop off his wife's fingers with a knife and his ears with scissors.
The men also told Mr Buswell they were going to "dig his wife's eye out then they would see where the fifties were", said Ms Ayling.
"They said they knew he changed £50 notes in the local pub," she said. "They said they knew where members of the family lived and said 'we're going to get your grandchildren'."
After the men fled with cash and jewellery, Mr Buswell was able to untie himself and raise the alarm.
His wife suffered burns to a fifth of her body, was placed in an induced coma and has been diagnosed with post-traumatic stress disorder. She said the criminals' behavior was "barbaric".
Adams and Wallace have both admitted aggravated burglary and causing grievous bodily harm with intent.
The two men smirked and chatted to each other throughout the sentencing hearing in Chelmsford and are set to hear their punishment on Monday.
A third burglar has never been caught, while a fourth man Drew Morris, 27, admitted to being the getaway driver but said he did not enter the house or know what was going to happen.
David Donohue
Management Team
Merrion Advanced Security Solutions
21 Castleknock Avenue, Dublin 15
T: 01 820 1093
F: 01 820 6510
M: 087 255 4020
W: www.merrionsecurity.com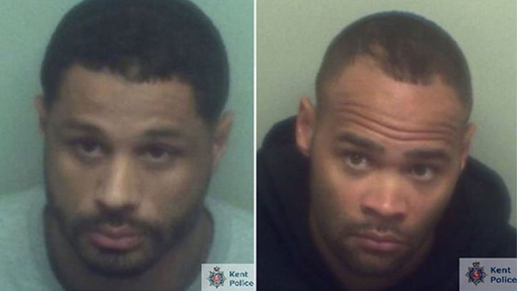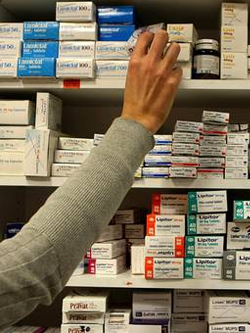 FEBRUARY NEWS 2017
News Crime Article from the Irish Independent
A pharmacist has described her terror after two armed men barged into her chemist while her husband and two children were inside.
Annemarie Horan, who is based in a pharmacy in Terenure, told of how the two men raided her shop on a busy Saturday morning.
The pharmacist spoke out as the Irish Pharmacy Union (IPU) reports crime against pharmacies to have reached "crisis levels", with three out of four premises recording a negative experience.
Speaking to RTE Radio One's 'Today with Sean O'Rourke' programme, Ms Horan said she let out a "blood-curdling yell" when she noticed the two men.
"It was a busy Saturday morning around three years ago and there were several customers in the shop," she said.
"My children were there as well. They had come in with their dad to say 'hi' on their way home from football.
"They went into the dispensary and I had my back to the door," she continued.
"These two men came in, they were all muffled up wearing scarves.
"I didn't know at the time but a woman in the Credit Union had seen them walk across the carpark and had called the Gardaí.
"I left out a blood-curdling yell, in my mind it was to warn John to take the boys out to the back garden but they came into the shop."
Ms Horan said her main concern was to hit the panic button in the pharmacy, but it was difficult as the two men were "completely shaking and screaming".
"The guy had the gun in my face and was shoving me into the dispensary and telling me to open the till.
"I was trying to touch the panic button and he pushed me away.
"They asked John for drugs but he said he wasn't a pharmacist and didn't know where they were," she continued.
"They focused back on me. I began to get drugs out then slowly, I was still a bit stunned.
"I kept thinking I had to press the button. I finally did and one of them was saying, 'Come on, we need to go'.
"Maybe I'm describing them as more rational as they were. They were completely shaking and screaming.
"It was just more stressful than I'm describing."
Ms Horan said she doesn't feel "as safe or as comfortable" as she did in her workplace before.
"When someone comes in now, I always look up," she added.
The IPU report also confirmed that 97pc of pharmacies have invested in CCTV to protect their staff and their businesses.
And one in four of the incidents have been described as "violent".
IPU President Daragh Connolly described the new figures released by the union as
"shocking".
He said he was particularly concerned at the level of violent crimes against pharmacy staff.
"It's extremely worrying and utterly unacceptable," he said.
"Almost one in four cases against pharmacies are 'violent' in nature, involving not only a physical threat but also a substantial psychological threat to victims.
"It is difficult enough to run a pharmacy in the current environment without being the target for criminal activity that not only has a significant cost factor but more importantly has a detrimental impact on pharmacy staff," he continued.
"It is unacceptable that pharmacy owners and their staff are viewed as 'soft targets' where the probability of repeat offences is high and the risk of apprehension and penalty is low."
The research also found that 92pc of pharmacies who were victims of crime experienced shoplifting, while 19pc experienced robbery and 6pc experienced a raid.
One-third of pharmacists decided not to report a crime as they felt the perpetrator would not be charged.
 
Mr Connolly continued; "It is not an exaggeration to say that crime against pharmacies has reached crisis levels.
 
"The appalling level of crime should send out a strong message to the authorities that unless immediate action is taken, criminals will continue to see retail businesses, including pharmacies, as an easy target."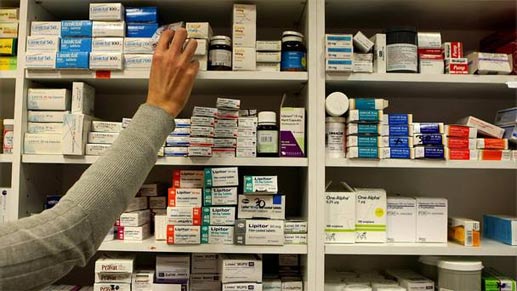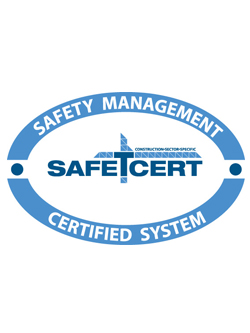 FEBRUARY NEWS 2017
MERRION ALARMS LTD AWARDED SAFE-T-CERT ACCREDITATION
Merrion Alarms Ltd has achieved accreditation to the Safe T Cert which is promoted by the Construction Industry Federation (C.I.F.) and certified by the Institute of Occupational Safety and Health (I.O.S.H.).
There are currently 145 companies certified in Safe T Cert scheme to date which can be viewed at http://safe-t-cert.ie/certified-companies/
We are the first electronic security system provider in Ireland to achieve this Certificate.
AUGUST NEWS 2016
We have being made aware of some new alarm panel batteries released into the market at low prices that do not last the recommended duration of standby power.
Our battery supplier, which has the only Bitrode battery testing lab in Ireland discovered that these low price batteries have failed the 20hr test.
During the test, the battery must be at 23 degrees Celsius and during testing, 5% is discharged at the rated amp per hour until the battery voltage reaches 10.5w
If the time taken to get to 10.5v is over 20hrs, then the battery passes, and if the battery takes less than 20hrs, the battery fails the test.
These batteries support critical equipment that needs to work when there is a power outage, installing a lower capacity battery in place will reduce the time the equipment will run on standby power.
Merrion supply batteries that have passed Bitrode battery test lab tests during our maintenance visits.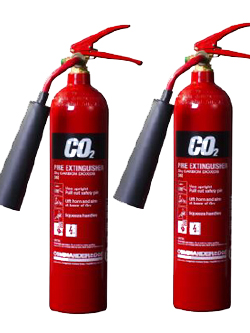 AUGUST NEWS 2016 (Recall notice from CheckFire 180816)
Checkfire would like to inform the possible product failure of a fire extinguisher (where the valve has ejected from the cylinder whilst under pressure).
Investigation has proved that in three cases there is pressure gathering in the valve with raw material.
Please be aware of this extinguisher and contact your fire extinguisher supplier if any doubts.
We do not use this brand and have consulted with our fire extinguisher supplier with no faults to be aware of.

July 2016
At a sitting of Naas District Court on Monday, the 4th July 2016, Liam Whoriskey trading as Whoriskey Security Systems, based in Newbridge, Co. Kildare, was convicted under Section 37 of Private Security Authority Act for providing a security service without a licence. Judge John Coughlan sentenced Mr. Whorskey to 8 months in prison and directed that the defendant be taken into custody.
Mr Whorskey had been prosecuted by the PSA on two previous occasions in 2010 and 2012. The latest prosecution arises from an extensive investigation by the PSA's inspector into the installation of intruder alarm and CCTV systems by unlicensed operators.
Speaking following the successful prosecution, the PSA's Chief Executive, Paul Scallan, warned "that the PSA would continue to target those contractors who refuse to comply with the licensing regime. This year our inspectors have visited over 2,000 premises to check that the law is being complied with and these inspections will continue. It is important that businesses and householders realise that using unlicensed services leaves them open to prosecution and may also invalidate their insurance cover."
The PSA website, ww.psa.gov.ie, provides a register of all licensed contractors and businesses and householders should check the register before engaging an intruder alarm, CCTV or access control contractor to install or service their system.


June 2016
Data protection curbs are frustrating crime prevention and facilitating shoplifters
RGDATA has called for the Government to carry out an urgent review of the application of Data Protection law as it applies to the use of CCTV for crime prevention purposes. The call was made following the publication of the Data Protection Commissioners Report for 2015 which confirmed that retailers sharing footage of alleged shoplifters are breaking the law. RGDATA Director General Tara Buckley said that the use of the Data Protection legislation to prevent retailers from using CCTV to protect their business was alarming and was creating a distinct legal imbalance between retailers and shoplifters.
Ms Buckley said that many retailers are effectively under siege as a consequence of repeated thefts from their shops and need to be able to employ technology effectively to help prevent crime. The capacity for retailers within a town centre or shopping centre to share images of suspected shoplifters, including people who have been captured on CCTV shoplifting was a key support for shopkeepers in protecting their businesses.
" The Government need to take a look at this issue as a matter of urgency. The Report from the Data Protection Commissioner confirms that the balance of the law in this area has now tilted distinctly in favour of those that seek to commit crime by shoplifting from retailers. If the law stands as it is retailers will be inhibited in their capacity to adequately defend their businesses. Not only will they suffer the loss of stock if their shop is robbed, but they will also potentially face prosecution by the Data Protection Commissioner if they take measures to protect their businesses through the use of CCTV."
Ms Buckley said that RGDATA would be seeking a meeting with the Minister with responsibility for Data Protection, Dara Murphy TD to see if there is national discretion to amend Data Protection law to facilitate the use of CCTV for crime prevention in retail premises.
" We need to get the balance right here. Clearly people have a right to privacy. But equally business people have an entitlement to protect their livelihoods from theft and should be able to use modern technology to achieve this aim. It is also important that retailers should be able to work together to prevent crime and sharing CCTV images and information with each other about alleged perpetrators is a critical element to stopping retail crime."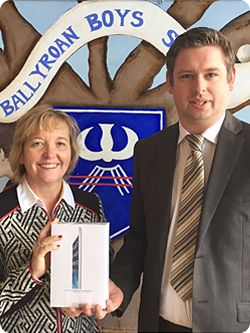 March 2015
On 31st March 2015, the iPad mini draw once again took place, and the winner was Trish Mullen, Ballyroan Boys School.
Congratulations Trish on winning the iPad mini !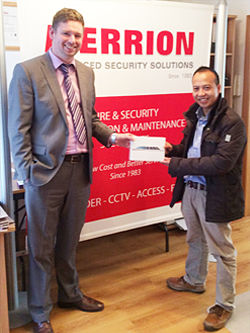 October 2014
On 31st October 2014, the iPad mini draw once again took place, and the winner was Hung Tran Van, Castleknock, Dublin 15.
Congratulations Hung on winning the iPad mini !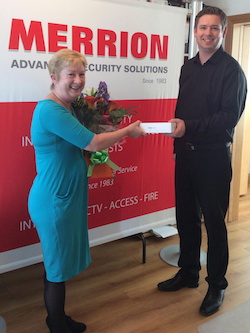 September 2014
On 30th September 2014, the iPad mini draw took place, and the winner was Angela Lynch, Clonsilla, Dublin 15..
Congratulations Angela on winning the iPad mini !

August 2014
On 30th August 2014, the iPad mini draw took place, and the winner was Lesley Smith, Templeogue, Dublin.
Congratulations Lesley on winning the iPad mini !


August 2014
SME, the Irish Small and Medium Enterprises Association, conducted a National Crime Survey to ascertain the current impact of crime against businesses. This report details the results of the 2014 survey. The Association has been annually monitoring the rate of crime against business since 2003 and the 2014 figures are now presented. This survey aims to fill the gap in our knowledge regarding the character, magnitude and impact of offences perpetrated within and against the business community.
Link: http://isme.ie/assets/14223-Crime-Survey-Report-final.pdf
July 2014
Our new website has now an online payment section providing our customers more options to pay for products or services. Paying online is simple, click on the make a payment button on top of the page, enter the amount you require to pay, and fill in your payment details………it's that simple ! No envelope and No stamp required !
June 2014
To celebrate over 30 years in business and the launch of our new website we are giving away FREE iPad Mini's ! And there's no tricky business, except that we hope our customers and new visitors like the website and remember Merrion should you, or somebody you know, require our services.
March 2014
Merrion have launched a complete range of CSL GPRS units to cater for the changing requirements of our customers and to provide an effective and cost efficient solution to changes in crime trends such as the use of GSM blockers and Line cutting by criminals in an attempt to overcome intruder alarm systems. For more information, call us now 018201093.
January 2014
Merrion completed a High Definition Megapixel CCTV system in a Warehouse in Dublin Airport, comprising of 16no. 3-Megapixel Cameras with a Recording unit that has Raid 5 configuration. The system is connected to the network allowing management view CCTV system from anywhere in the complex.
September 2013
Merrion have been awarded the Mobotix Partner status in Ireland and the partner programme provides a comprehensive service regarding updates, professional training and information on latest developments of IP video technology. Merrion have successfully installed numerous Mobotix installations from a one camera installation to a sophisticated system with video motion, analytics, audio and alarms.
February 2013
Merrion attended the CUMA spring conference in the Galway Bay Hotel on the 19th and 20th February. The most popular items discussed was the one-stop-shop, fire + security maintenance package and the GPRS lone worker panic button.
November 2012
Merrion Security is entering its 30th year in business.
Established in 1983 as a security alarm company, we now also provide fire alarm, fire extinguishers, emergency lighting, CCTV and door access installation / maintenance.
Amongst the various standards and certificates achieved, Merrion is certified by the National Standards of Irelance (NSAI) and is PSA approved.
September 2012
Data Protecton and CCTV
The use of CCTV systems has greatly expanded in recent years. So has the sophistication of such systems. Systems now on the market have the capacity to recognise faces. They may also be capable of recording both images and sounds.
The expanded use ofCCTV systems has society-wide implications. Unless such systems are used with proper care and consideration, they can give rise to concern that the individual's "private space" is being unreasonably eroded.
Please click here for further information.
September 2012
There has been a substantial increase in burglaries for the 12-month period up to the end of June, according to the latest CSO crime figures.
August 2012
The Private Security Authority, which was established following the Private Security Services Act 2004, is the statutory body with responsibility for licensing and regulating the private security industry in Ireland.
The 1st October 2012 has been set as the critical date for the licensing of CCTV. This is the date from which companies installing and maintaining CCTV will require a license.
Merrion Security have been issued the license on the 20th of August and are in compliance with the Private Security Services Act 2004.
July 2012
The current board of Merrion Security directors are very pleased to announce the appointment of two new directors to the board.
Jennifer O'Hare and David Donohue are existing members of staff and with effect from July 2012 will also join the board of directors.
Jennifer has been with the company for eighteen years and David joined the company in 2003.
The existing directors, Dan Carey and Margaret Reilly, are delighted to welcome them on board and wish them both well for the future. They view this as key appointments safeguarding the already bright future for the company.
May 2012
Merrion Security was proud to support the Golf Classic day for St. Patrick's Classical School, Navan on Friday, 18th May.
In these very difficult financial times approximately €12,000 was raised.
All participants had a great day.
May 2012
Merrion Security supported Scoil Thomais' annual fundraising school walk, which took place on Sunday, May 13th in the Phoenix Park.
All attended were very lucky for the nice, dry, if a bit windy, day. It was fantastic to see so many pupils and their families turn up for the event and we were more than happy to support a good cause.
March 2012
Merrion Security are pleased to announce that all engineers have completed Honeywell Galaxy alarm training.
January 2012
Merrion Security are pleased to announce the launch of our Facebook page, which will provide all security and safety information required. Why not add us as a friend.
August 2011
Merrion Security will be introducing their new fleet of 4WD vans over the next few months, ensuring a quick and efficient response with service and maintenance nationwide, no matter what type of weather!
August 2011
Merrion Security will be attending the IPFMA annual conference on the 22nd September 2011 in Croke Park.
June 2011
Merrion Security were awarded the Honeywell Elite Integrator status, showing our expertise in system knowledge, technical support and trained staff. Click here to read the article in the risk Manager magazine (pg. 12-13).
June 2011
Merrion Security have been awarded the security installation contract for the new Donnycarney Credit Union at 101 – 102 Malahide Road. The installation comprises of an intruder alarm, CCTV and door entry system and will be completed by October 2011.
May 2011
Merrion Security have recently completed a fire alarm installation in the Seapark Apartment Complex, Clontarf on behalf of Aramark Property.
The installation comprised of 18 No. fire systems throughout the development.
April 2011
Merrion Security have recently completed a fire and security installation in St. Patrick's Classical School, Navan.
The installation comprised of a fire alarm upgrade and an intruder alarm system upgrade, ensuring the school is compliant with relevant standards.
[St. Patricks Classical School]
January 2011
Merrion Security have recently been awarded the maintenance contract for the fire and security systems for the Dominos Pizza branches nationwide. Our engineers will service the fire alarm, intruder alarm, CCTV system and fire extinguishers at the same time ensuring cost efficiency and less disruption.