CCTV
CCTV Systems Dublin / Monitoring
Merrion Security CCTV Monitoring does not sleep, it is never ill and it does not take holidays. We are the top security company delivering you quality and cost-effective CCTV systems in Dublin and Ireland. We are dedicated security system specialists providing you with reliable and professional security services. Get in touch with us today! Our CCTV systems in Dublin can assist in enhancing overall security and help with the following:
Prevention of employee theft
Shoplifting and armed robbery
Vandalism
Reduction of personal injury claims
Customer service & other losses that occur due to lack of supervision
Health and Safety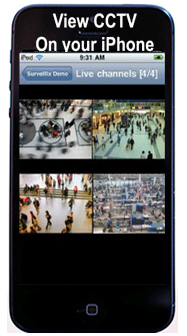 Digital Recording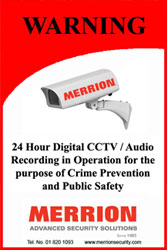 Never Miss A Moment with High-Grade Digital Recording by Merrion. Your cameras are working, but will the evidence they capture be there when you need it!
Merrion install various digital recorders from the cost-effective versions for a domestic environment, the commercial versions and IP recording units that can record multiple cameras from 50 – 160 cameras!
All recorders have functions such as: till scan management, remote access ability and the ability to control full function cameras.
CCTV recording units can be viewed from anywhere in the world over the internet or iPhone.
Video recording can be stored on an internal disk drive on the digital video recorder. This will allow you to look back through the footage with a few clicks, and you can also identify important data and save them onto a DVD disk or USB drive (memory sticks).
24-7 CCTV Monitoring
When a CCTV system is combined with a professional remote CCTV monitoring service, the effectiveness of the CCTV is raised to a new level by providing all the benefits of a manned on-site presence at a fraction of the cost.
In the event of an intrusion at the customer's site, our dedicated CCTV Monitoring operators will be able to view live images from site whilst simultaneously transmitting audio messages to deter intruders where possible. Where appropriate, they will contact the relevant emergency services and keyholders.
Having a professional security camera monitoring service lets you know that your premises is always secured and gives you complete peace of mind. Whether its home or business, you will be content to know that it is monitored 24 hours. Our expert monitoring team are vigilant, dedicated and are the most effective solution for businesses and site security. If you are looking to protect your property in a cost-effective way, well look no further than Merrion Security.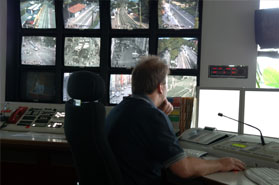 Specialist CCTV Security Cameras Systems
Merrion Security installs various specialist CCTV security cameras systems for customer requirements such as:
Till Scan Systems
Vehicle Number Plate Recognition System
Covert Camera System
Community / Public Surveillance
Thermal Imaging System