Fire
Fire Alarm Maintenance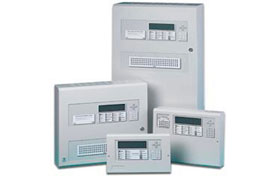 Merrion can provide a fire alarm maintenance service, providing a greater assurance of reliability to fire safety in the building.
The responsible person of a premises shall ensure in accordance with statutory requirements that a fire alarm system is inspected, maintained and serviced in accordance with the standard IS3218:2013.
Merrion provides a fire alarm maintenance contract, allowing the client access technical support / emergency response, during normal and outside working hours.
In order for a quick evacuation of a premises to occur during a fire incident, the fire detectors alarm system should provide the earliest possible of warning, requiring smoke detection and sounders within the building.
Merrion Fire Alarms can design, supply, install and commission fire safety systems as per IS 3218 Standard. We can also maintain and service a wide range of fire alarm systems.
Fire Alarms Systems Dublin & Nationwide
Merrion can protect your premises with the latest intelligent
and advanced fire detectors to suit any environment and reduce
false alarms.Such detection devices are:
Smoke, Heat and Multisensors
Beam Detector
Flame Detector
Wireless Detection
Air Sampling
Fire Protection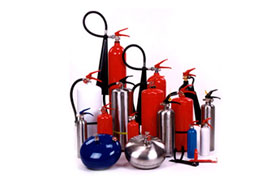 Merrion maintains all types of fire extinguishers and hose-reels and also supplies and installs additional extinguishers if required to comply with the national standards, IS291 relating to the use, siting, inspection and maintenance of portable fire extinguishers.
Tackling a small fire with a fully operated fire extinguisher may make the difference between a small incident and a full-scale disaster ensuring the safety of your staff and visitors.
Emergency Lighting
To compliment our fire alarm systems, Merrion can also supply, install and maintain emergency lighting such as exit signs, emergency floodlights, 8-watt bulkheads and circular luminaries.